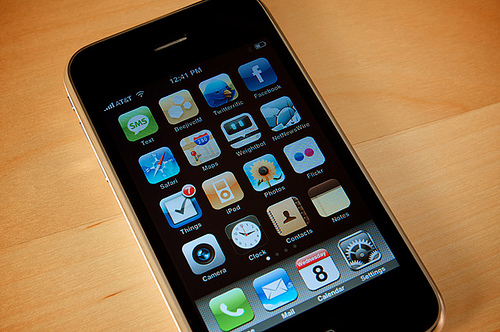 Technology developments like responsive and adaptive web design as well as wearable computers and smart watches have created a wave. In addition, mobile application development has reigned the realm of technology trends with amazing innovation and tremendous success.
Here are the top 5 trends you simply can't ignore:
1. The Universal Internet & the Smart Devices:
– As glorious as it sounds, it's true that internet is being pushed into the zone of our everyday lives right from smart TVs to smart watches, automobiles and appliances, there's no end to it.
So it's the universal digitization and it looks like one of the top trends in the year 2014 as it began to take off and there's a long way to go in the coming years. Moreover, enterprises and companies must fully yet discover the possibilities of operating it into every stream practically.
It's essentially, stuffing in universal information in your back pocket!

2. The Aggressive Mobile Engagement:
– This year, mobile or let's say the smart phone has made great advancements with companies offering attractive discounts on their products and services, when the customer downloads and purchases through their app.
In fact, there's been aggressive engagement of smart phones whether to check one's health or pay bills. Moving forward, mobiles will continue to handle virtually almost every aspect in our everyday lives right from booking a movie ticket to watching your favorite TV show! Now that's real engagement.
3. 3D Printing:
– This is on the edge of literally transforming every aspect of manufacturing. It harnesses digital models and unique material deposition equipment to create real things layer by layer.
Right now, companies are trying to tap into the realm of 3D printing to personalize their services and products and come up with unique business models. Its surely three times the effect!
4. Powerful Battery:
– Well, what doesn't use batteries these days, no we are not talking about your old remote controlled cars, but the sophisticated battery technology that's being in mobiles and other devices. This year we've seen many products and upgrades in software just to enhance the battery life. Of course, there are power banks.
The better the battery life, better the sales, as everything seems to consume them these days right from mini chips to giant screens. Right now, we're in the age of performance enhancing batteries and you'll see more operational improvements driven by the latest battery technology in the market.
5. Social Tools:
– You just can't remain unsociable these days! As a testament, we've seen a colossal rise in number of social network users this year and oh the news it makes all the time. Even better, special social collaboration software and tools are being adopted by forward thinking firms to drive their sales and services globally.
So in essence, social analytics took a giant leap this year enabling companies and customers to stay connected resulting in improved productivity and benefits. This trend is here to stay and it's time you adopted it to reap amazing benefits from your small investment in such tools.