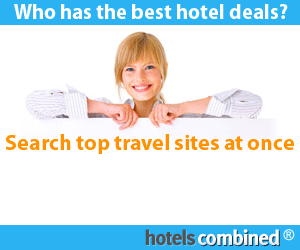 I started my online career with a travel portal, after about 10 years in the internet industry and working across different online industries and niches I am of the view that travel and hospitality industry is one of the best poised industry to take advantage of the internet as an alternate channel of sales and distribution.
One such platform that is gaining importance in the online hospitality industry is the Hotels Combined Program
Hotels Combined Program is a unique search engine that travelers can use to find hotel availability and rates, it can also compare prices and offers from multiple hotels. It works as an aggregator that lists hotels and their rates. The search engine features over 200,000 hotels in over 20,000 destinations across 195 countries.
Hotels Combined Affiliate Program is an affiliate program for travel site and travel blogs. The commission rate for every lead is 70 % and their 12 month cookie ensures that you get paid for every lead that you send to their site.
Now, 70 % commission is one of the largest commission rates in the affiliate industry. You also get paid 70 % of the ad revenue everytime someone clicks an ad on their site.
The Hotels Combined Affiliate Program has options that make it easy for you to link to their site. There are plenty of options to start with like private branding, custom search boxes, general text links, deep text links, animated banners, static banners, XML data feed, CSV data feed, XML search API. Every method is highly customizable with sizes, colours and layouts to blend with your sites look and feel.
Some of the features of the Hotels Combined Affiliate Program are as below :
– Layout and theme : The Affiliate Program allows customization of everything on its page, including its theme and layout. You can change the look and feel of the pages to look like the pages of your site and therefore convert more users.
– Choose Suppliers :  You have the option to showcase hotel sites based on your choice and preference.You can choose not to showcase sites that have high rates and keep the sites that do.
– Private Branding : This option allows you to brand affiliate pages with your own logo and brand to increase user interaction, experience and site conversion. You can also replace their default advertisements with your own ad on the pages.
– API Customization : The API is the best feature of their Hotels Combined Affiliate Program. With the API function you can code everything into their site and your users don't have to leave your pages. With the API function the limit is endless as you can do nearly anything with it, including make a fully new site that runs off their system, create pages and code into flash.
Join the Hotels Combined Affiliate Program